Sometimes a pen is mightier than the text message!
Miss the smell of ink on paper?
Looking back on days spent waiting for the postman to bring you fresh mail?
How about tearing open chunky envelopes in excitement?
If you've shouted YES to all three, you've come to the right place! I spent a good amount of my younger years writing notes to friends, typing out detailed stories to pen pals across the world and stuffing cards with magazine cut-outs, stickers and elaborately written letters sprawled in sparkling gel ink of various colours from the '00s — you know exactly what I'm talking about! So let's ditch the emoji-filled texts for a while, and hit pause on social media's character limit and attention span deficit. Let's grab some paper, pick up a pen, and write from the heart again.
And just in case you can't think of what you want to write about or
who

you want to write to, h
ere's a list of books to help inspire you: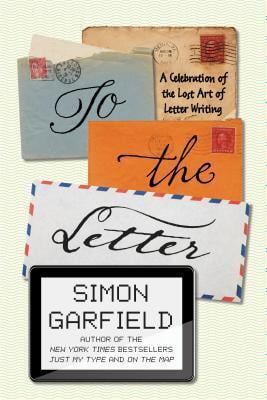 To the Letter: A Celebration

of the Lost Art of Letter Writing

by Simon Garfield



In this ode to letter writing, Garfield reminds us of our paper trail and a generation led astray by new technology, while also taking readers through the intriguing history of the postal service. Learn about the important role letters played in shaping various important personalities in history and read snippets of some amusing and even intimate correspondence of real people from yesteryear. To the Letter is the perfect reminder of that older relative who boasts about the long journey they took on foot to get to school every morning, or the many nights spent reading by candlelight without electricity. Let this inspire you to set up a buddy read with a different generation to share stories, learn from and reminisce with.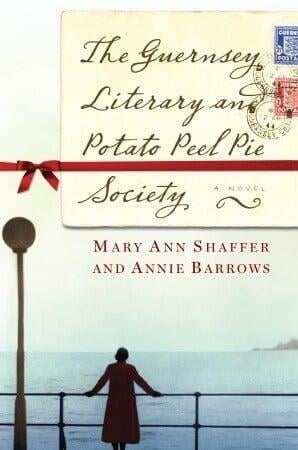 The Guernsey Literary and Potato Peel Pie Society

by Mary Ann Shaffer & Annie Barrows

Set in WWII post-occupied channel island Guernsey, this has been a book-club favourite across the world for over a decade now. This historical
fiction novel is written as a collection of letters mostly to and from Juliet Ashton, a young journalist who stumbles upon a society by the strange
name in the title. Juliet is enchanted by the society, its people and stories of the island dwellers and falls in love with the place when she ultimately visits Guernsey. The aunt-niece duo who wrote this book, pack in plenty of emotional descriptions to transport you to war-torn lands, when letter-writing connected people across borders, led individuals to love and changed the course of history. May this inspire you to write to someone overseas and hopefully visit them one day.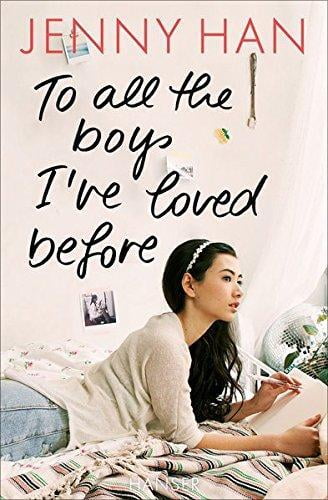 To All the Boys I've Loved Before

by Jenny Han

Teenage crushes, secret love letters, big romantic gestures... What's not to love about this bestselling YA favourite? Now a major Netflix film, this light and fluffy read will take you back to your teenage years, as you step into the fashionable shoes of 16-year-old Lara Jean, a hopeless romantic who's never told any of her crushes about her feelings for them. Instead, she writes them down in letters addressed to each of them, that she never sends but collects and hides in her room. However, a series of chaotic events results in the letters getting sent out to each of the boys, resulting in more than a few embarrassing situations and drama for Lara Jean. Expect cringey high-school showdowns, awkwardly innocent encounters, and a very happy ending. It's just the gentle nudge needed to write to that special someone you've been avoiding.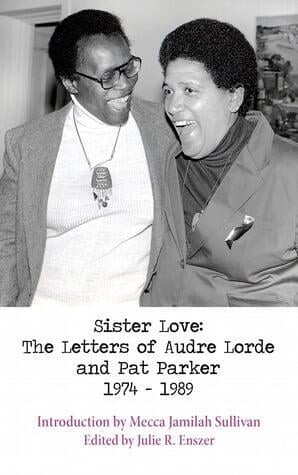 Sister Love: The Letters of Audre Lorde and Pat Parker 1974-1989

by Julie R. Enszer

Poet Pat Parker met writer Audre Lorde in the 1960s and formed a strong bond through their shared passion for feminism, activism and civil
rights. This book gives us an insight into their tight friendship and sisterhood through a troubled yet transparent correspondence. The letters
discuss important topics and experiences
each of the women go through
and are reflective of the community at the time. We learn about each of their bouts with cancer, their literary achievements and how they were able to lift each other up during times of need. Perfect inspiration to start up a letter-based correspondence with some close friends.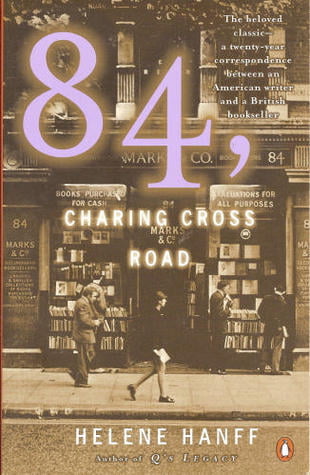 84, Charing Cross Road
by Helene Hanff
Like a real-life version of You've Got Mail, and just as classic, New York based author Hanff chronicles her 20-year correspondence with Frank Doel, a bookseller in London. Hanff first reached out to the store in 1949, in search of editions of texts that were not available to her in NYC. Over the years a close friendship was formed between the two, connecting the continents through letters, food parcels, Christmas gifts and birthday cards. Tragically, Hanff got to visit London only many years after the death of Doel and the closure of the bookstore. Let this be the jolt that could help you turn some long-distance business acquaintances into pen pals.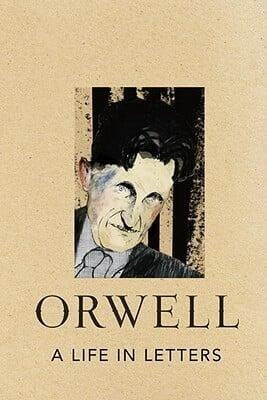 A
Life in Letters
by George Orwell
Take a deep dive into the complex and intriguing life of the author of
1984
and
Animal Farm
himself as expressed in this expansive volume of
correspondence to and from him. The collection spans Orwell's life right from his school days until his death, with letters covering everything
from periods of awkward philosophy shared with various poets in his day, to humble recognition from his fans, as well as literary, romantic
exchanges with female companions. These letters offer a glimpse into Orwell's personal and passionate side, while giving readers a more
rounded view of a man whose work continues to make the best-seller list world over. It's just the inspiration needed to start corresponding more
intimately in this increasingly digital world.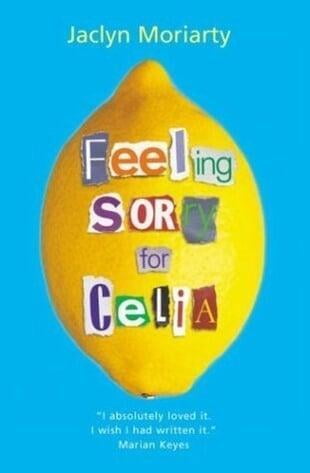 Feeling Sorry for Celia

by Jaclyn Moriarty

Humorous and touching, this light read will take you on a fun teenage adventure. Written as a series of letters, postcards and messages it's easy to get drawn into the troublesome life of Elizabeth Clarry and her best friend Celia who constantly disappears. Elizabeth writes to a stranger about her best friend's antics, her desire to kiss the most popular boy in school and various subconscious rants regarding usual teenage angst. Read this for plenty of high-school drama, a bizarre trip to the circus and the endearment of female friendships. It's much needed inspiration to write to someone new and discover interests outside of your comfort zone.