Disclaimer: You're about to read a few words on finding wellness in literature from someone who has been over-caffeinated since 2007 and has just eaten a large bowl of instant noodles.
As you can tell, wellness is something I'm still trying to find. It's a word that makes me think of headstands and green smoothies, and the unattainable lightness of being a Lululemon model. However, Merriam-Webster defines wellness as an "actively sought goal" – which implies there's no quick fix to being in good physical and mental shape, and in-between shaky attempts at proper pushups, I've found the best mentors for lifelong wellness can mostly be found on a bookshelf.
It's no secret or surprise that sales of stoic literature have been on the rise since the beginning of the year. The Roman Philosopher-Emperor Marcus Aurelius' Meditations is a book that many have found helpful over the past few months, for example, but I prefer my philosophy – stoic or otherwise – filtered through a library of entertaining fiction, non-fiction and poetry, like you might disguise vegetables for small children. These are my recommendations:
Non-Fiction
I have always found cheer and mental clarity in learning more about the wonders of the world around me, and recently that world has become significantly smaller. When you're in the same environment too long, it becomes your new normal, and you can start taking it for granted. At Home: A Short History of Private Life by Bill Bryson transformed my ordinary bedroom, into a place of wonder. It's essentially a magical mystery tour of the history of the home – that goes off on infinite tangents – inspired by Bryson's realization that we spend more time studying battles and wars in history than the everyday activities of human existence – how we slept, ate, survived. It's not a chapter by chapter breakdown of the history of individual household objects – but a history of the world that weaves together scurvy, the Eiffel Tower, glassmaking, domesticity and much more. Get ready to see your house like you've never seen it before.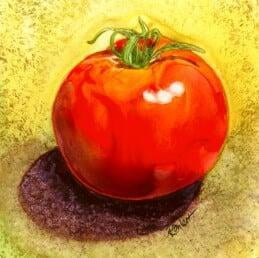 Poetry
Poems that transform ordinary moments or objects into something extraordinary, make for mindful reading too. The best ones make time stop for the length of the poem. Pablo Neruda's 'Ode to Tomatoes' is a particular favourite. Excerpt below and full poem in Spanish here and English here.
"the tomato
invades
the kitchen,
it enters at lunchtime,
takes
its ease
on countertops,
among glasses,
butter dishes,
blue saltcellars.
It sheds
its own light,
benign majesty."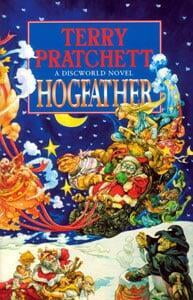 Fiction
If I'm looking for wellbeing in fiction, I'll head straight for a Terry Pratchett novel. They tackle big philosophical questions – life, death, belief, justice, truth, good and evil, but through the reassuring spectacles of fantasy and comedy. Fiction like this has done more to lift my spirits and wellbeing than any self-help book ever has or will. And a sense of humour works more wonders for me in stoically accepting events that are beyond my control than the insights of a Roman Emperor in the second century AD who has never face planted onstage while dancing to the tune of Lady Gaga's 'Applause'. If you're looking for a specific title – Hogfather is a satirical take on the Santa Claus myth and especially insightful on life, death, and why we need stories to be human. A favourite quote: "Human beings make life so interesting. Do you know, that in a universe so full of wonders, they have managed to invent boredom."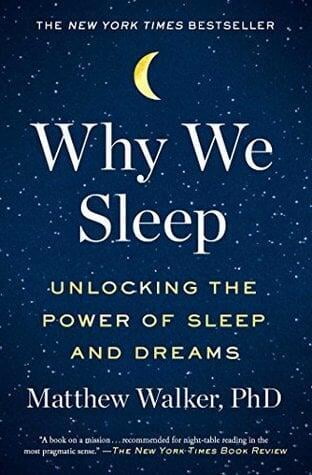 Bonus Books
For physical and mental wellbeing a good night's sleep is a universally recommended…and there's a book on the science of that too – Why We Sleep: The New Science of Sleep and Dreams by Matthew Walker is a great start, and When by Daniel H. Pink was the first time I heard about the art of the 'Nappuccino'.