There are so many great Palestinian authors and books about Palestine that when it comes to compiling recommendations, it becomes hard to choose. This is by no means an exhaustive list, but I wanted to highlight a selection from a few different genres. I have kept it short on purpose as I find I get lost in very long lists. Please feel free to share your own recommendations in the comments below!

Fiction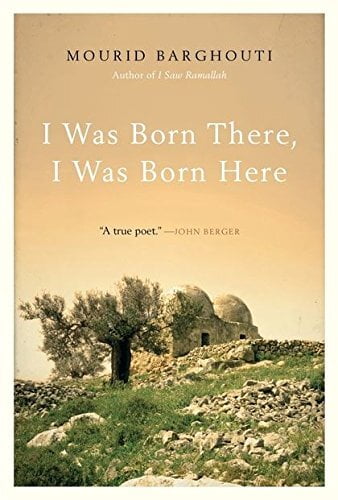 Mourid Barghouti
Mourid Barghouti is a renowned Palestinian poet, but he is also known for his two autobiographical novels. Barghouti was born in Deir Ghassana, near Ramallah, on the West Bank, on 8 July 1944. The Oslo Accords finally allowed Barghouti to return to Ramallah in 1996 after 30 years of exile. This event inspired his autobiographical novel I Saw Ramallah which won him the Naguib Mahfouz Medal for Literature in 1997. A second part of the novel entitled, I Was Born There, I Was Born Here, was written when he and his son, Tamim, made a subsequent visit to Ramallah.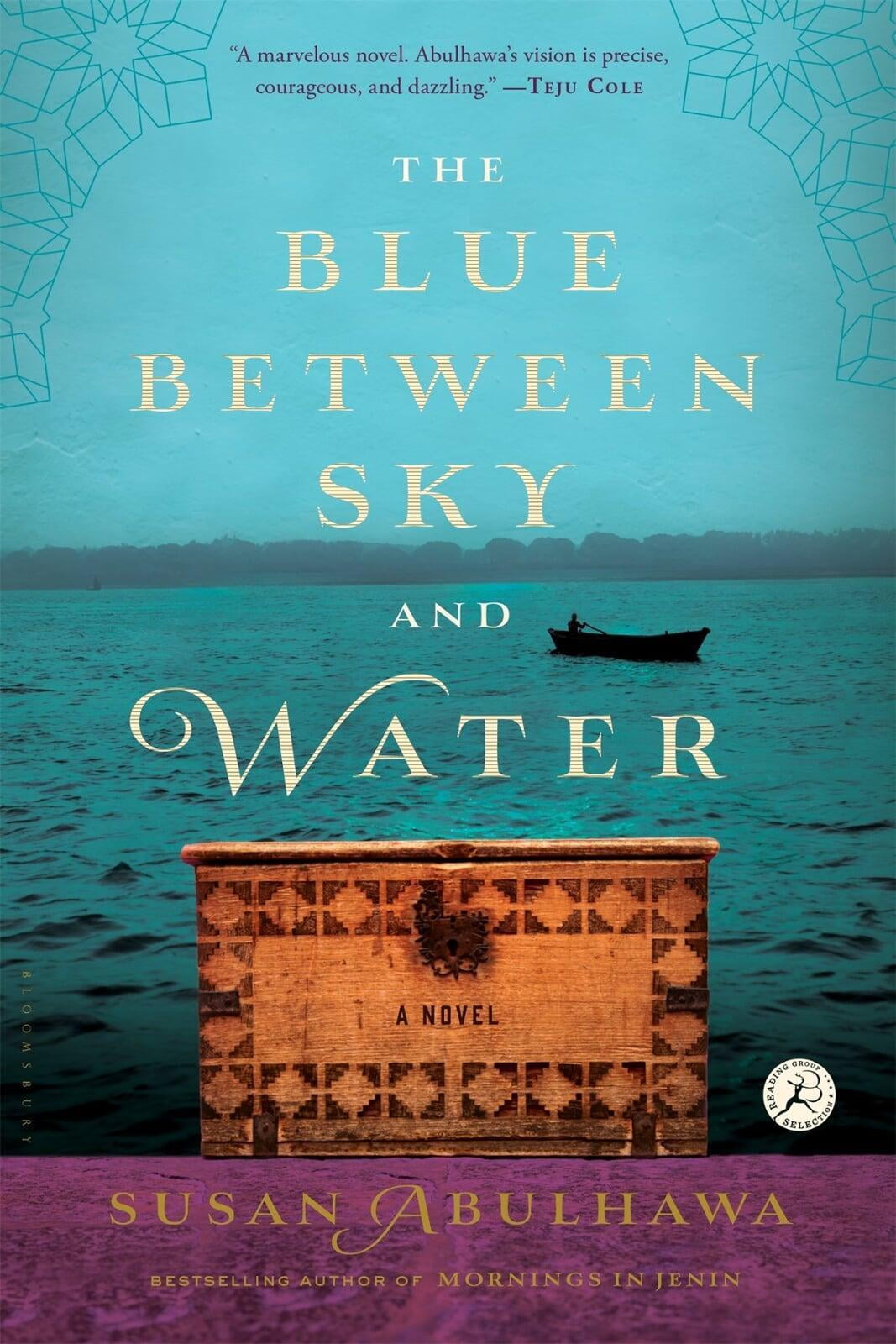 Susan Albulhawa
Amongst contemporary writers, Susan Abulhawa is known for her powerful and beautifully written novels that take on various aspects of Palestinian life. Her first novel Mornings in Jenin was published in 2010 and subsequently translated into over 19 languages, followed by The Blue Between Sky and Water in 2015. Her most recent novel Against the Loveless World, published in 2020, tells the story of a Palestinian refugee woman who refuses to be a victim. In addition to her novels, Abulhawa is the author of a poetry collection and has contributed to multiple anthologies featuring Palestinian writing.

Anthologies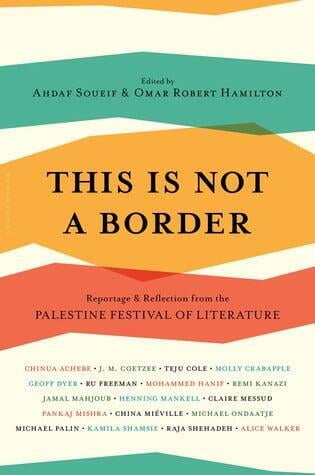 This is Not a Border
Celebrating the tenth anniversary of the Palestinian Festival of Literature,

This Is Not a Border

is a collection of essays, poems, and sketches from some of the world's most distinguished artists, responding to their experiences at this unique festival. Both heartbreaking and hopeful, their gathered work is a testament to the power of literature to promote solidarity and hope in the most desperate of situations.


Contributing authors include J. M. Coetzee, Alice Walker, Claire Messud, Michael Ondaatje, Kamila Shamsie, Michael Palin, Jeremy Harding, Brigid Keenan, Rachel Holmes, Najwan Darwish, Omar Robert Hamilton, Pankaj Mishra, Raja Shehadeh, Selma Dabbagh, William Sutcliffe, Sabrina Mahfouz, among others.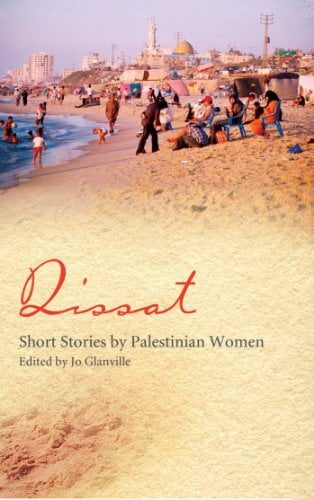 Qissat: Short Stories by Palestinian Women
These fascinating and diverse stories reflect the everyday concerns of Palestinians living under occupation. Writers who were children during the first intifada appear alongside those who remember the outbreak of the Lebanese civil war. They offer compassionate, often critical, insight into their society in times of hardship and turmoil, drawing upon the warmth of human relations and the hope that better times will come.
It's a rare showcase of Palestinian women writers across the generations. Some of the stories appear in English for the first time, including 'Dust' by the award-winning young novelist Adania Shibli. Contributors include authors from Gaza and Ramallah, and writers from the United States, Jordan and the Gulf.
Non Fiction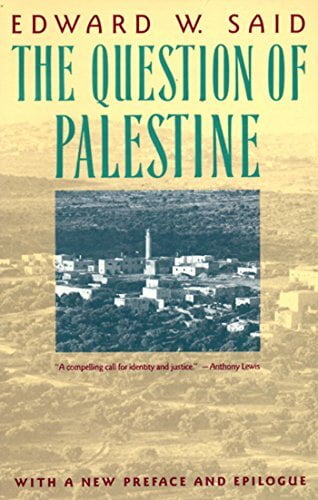 Edward W. Said
Edward Said's The Question of Palestine, first published in 1979 and an updated edition in 1992, is a seminal text for anyone seeking to understand Palestinian history.
With the rigorous scholarship he brought to his influential Orientalism and an exile's passion, Edward Said traces the fatal collision between two peoples in the Middle East and its repercussions in the lives of both the occupier and the occupied – as well as in the conscience of the West.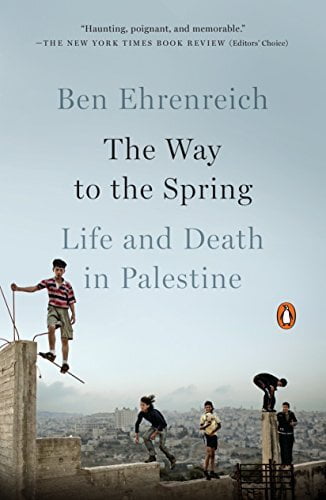 Ben Ehrenreich
Award-winning American journalist Ben Ehrenreich travelled to and lived in the West Bank for three years with Palestinian families in order to be able to tell their stories for international publications and finally culminated in his book,

The Way to the Spring: Life and Death in Palestine

.
According to Publishers Weekly, Ehrenreich's book is "Teeming with heartbreak, irony, and intimate moments of joy . . . [Ehrenreich] paints a vivid portrait of life in three locations: the village of Nabi Saleh, where families have been protesting weekly for the right to use a spring that was theirs until Israeli settlers claimed it, and are consistently met with force; the city of Hebron, a puzzle box of checkpoints and segregated zones, and a powder keg of Jewish and Palestinian resentments; and the village of Umm al-Kheir, where a way of life is quietly dying in the shadow of ever-expanding settlements. With a journalist's keen eye for detail and a novelist's ardor for language and its ability to move people, Ehrenreich will incite renewed compassion in his readers."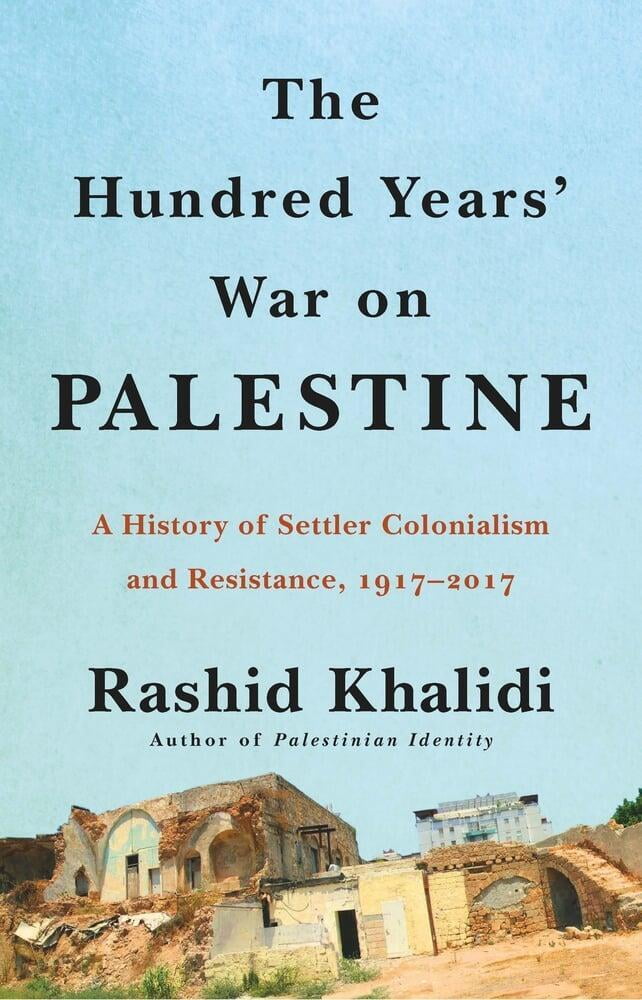 Rashid Khalidi
Academic and scholar Rashid Khalidi's latest book about Palestine titled The Hundred Years' War on Palestine: A History of Settler Colonialism and Resistance, 1917–2017 takes a more personal approach to Palestinian history. He intertwines his own family history of prominent Palestinian academic and religious scholars to tell the story of the Palestinian people over a span of a hundred years and explains the creation of Israel and the displacement of Palestinians as a colonial project.
He highlights the key episodes in this colonial campaign, from the 1917 Balfour Declaration to the destruction of Palestine in 1948, from Israel's 1982 invasion of Lebanon to the endless peace process.
Poetry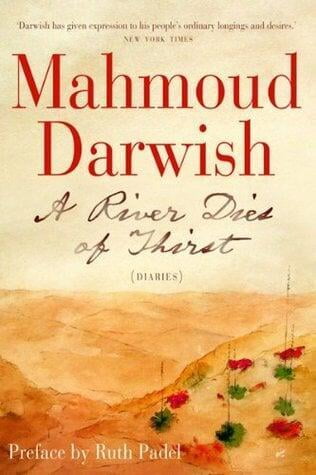 Mahmoud Darwish
In paying homage to Palestinian poetry, we have to start with Mahmoud Darwish who was the voice of the Palestinian diaspora. He lived in exile for most of his life in Cairo, Beirut and Paris and died in Houston, Texas in 2008. Darwish is the author of over 30 books of poetry and eight books of prose and much loved amongst Arabic and non-Arabic speakers.
Cookbooks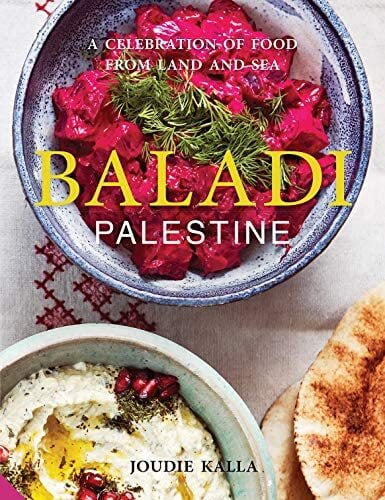 Joudie Kalla
Joudie is a British-Palestinian chef and food writer. She is the author of two prize-winning cookbooks

Palestine on a Plate: Memories from My Mother's Kitchen (2016)

, and

Baladi: A Celebration of Food from Land and Sea (2018)

. The cookbooks are a way for Kalla to honour her family and her community's food and heritage and preserving the stories that were handed down to her with the recipes from the women in her family. In the introduction to Palestine on a Plate, she writes, "I want to pay homage to my family who were born there before our borders were changed and shifted; to the Palestine that my family knew and remembers."
Tamreez Inam is Head of Programming at the Emirates Literature Foundation. Her favourite genre is literary fiction. You can find her talking about books over on Instagram.