Sometimes talking is half the battle...
According to the World Health Organisation, one in four people will be affected by mental illness at some point in their life – be it anxiety, depression, an eating disorder, or something else entirely. With around 450 million people worldwide currently suffering from various illnesses or neurological disorders, it's more vital than ever to not only put an end to the stigma surrounding these issues, but it's also increasingly important that conversations about mental health become more normal. The more we learn about how a mental illness or neurological disorder works, the less scary it becomes for those going through it and the more likely they are to seek help when they need it – a crucial step when it comes to managing it. It also helps the people in their lives as they learn how best to support that person and what tools they can use to help them.

With that in mind, here are some book recommendations designed to get the conversation going on, and hopefully, help you monitor your own mental health as you go forward: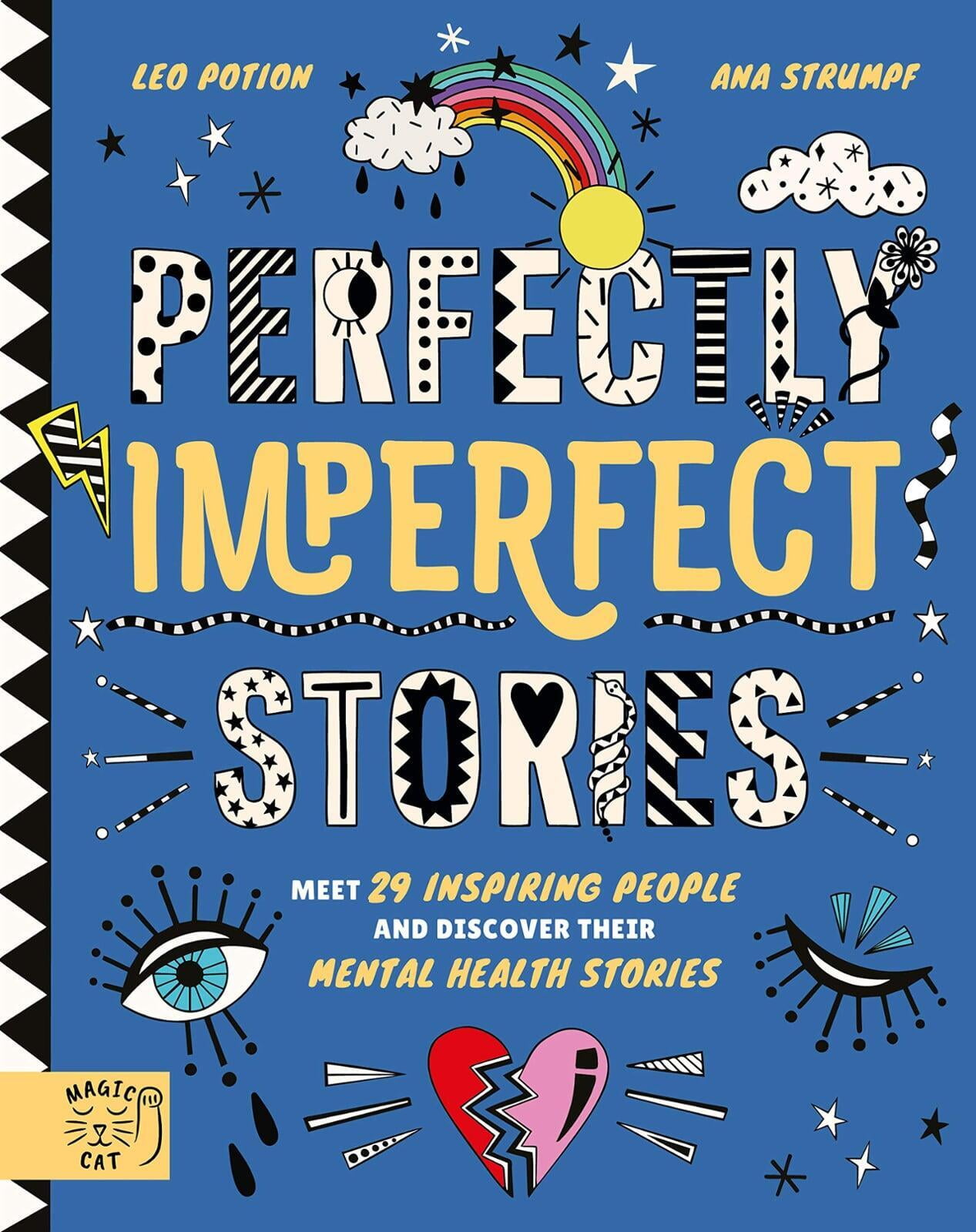 Perfectly Imperfect Stories: Meet 29 inspiring people and discover their mental health stories

by Leo Potion and Ana Strumpf

From artist Frida Kahlo and singer Frank Sinatra, to bestselling author John Green and tennis champion Serena Williams, this collection details how a host of – or rather 29 – celebrities have dealt with their mental health issues, and gone on to live accomplished lives even as they continue to manage them. With fun illustrations and easy to follow prose, the book's core message comes across loud and clear, perfect for anyone who needs to hear it: It's okay to not be okay. And while it may be marketed at kids specifically, these are stories everyone needs to hear. After all, there's no age limit on when a mental illness might affect us.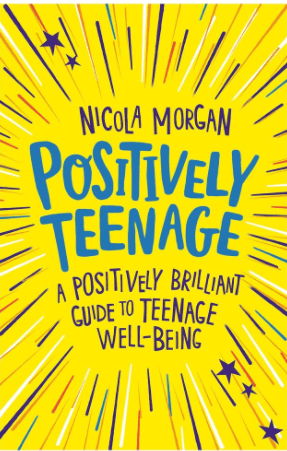 Positively Teenage: A positively brilliant guide to teenage well-being

by Nicola Morgan

We've all seen the stereotype of a moody angsty teen, but what it doesn't ever seem to take into account, is the fact that our teenage years are when some of our biggest issues start to emerge. Whether its body image issues that can lead into an eating disorder, or depression taking root because of bad grades, it's important that teenagers be given the tools and strategies they need so they can start managing any underlying mental health issues they might have before they become too severe an issue. Morgan's book is a great starting point for this, full of tips and tricks to achieve a positive attitude and growth mindset. Of course, like all first steps, this is just part of a journey, and readers are encouraged to seek out further help should they need it. Exercise and eating healthy doesn't always fix all our problems. But for many of us, it's a start.

Everything Is F*cked: A book about hope

by Mark Manson

The follow up to Manson's runaway bestseller The Subtle Art of Not Giving A F*ck, sees the author turn his attention from commanding readers to face their fears head on – especially with technology and other distractions only serving to make people feel worse about themselves, thus exacerbating any underlying issues they might already have – to helping those around them deal with the general sense of hopelessness, that recent years (and especially 2020) have since begun to cause in people. Armed with his signature humour and a pool of deep research into psychology and philosophy, Manson implores readers to once again confront their deepest feelings in terms of themselves and their relationships with money, entertainment and the internet, and how that might be impacting them. It's a necessary shake-up for those going through a lighter malaise, though yet again, it's just a stepping stone on a longer path towards recovery – and what could be more hopeful than that?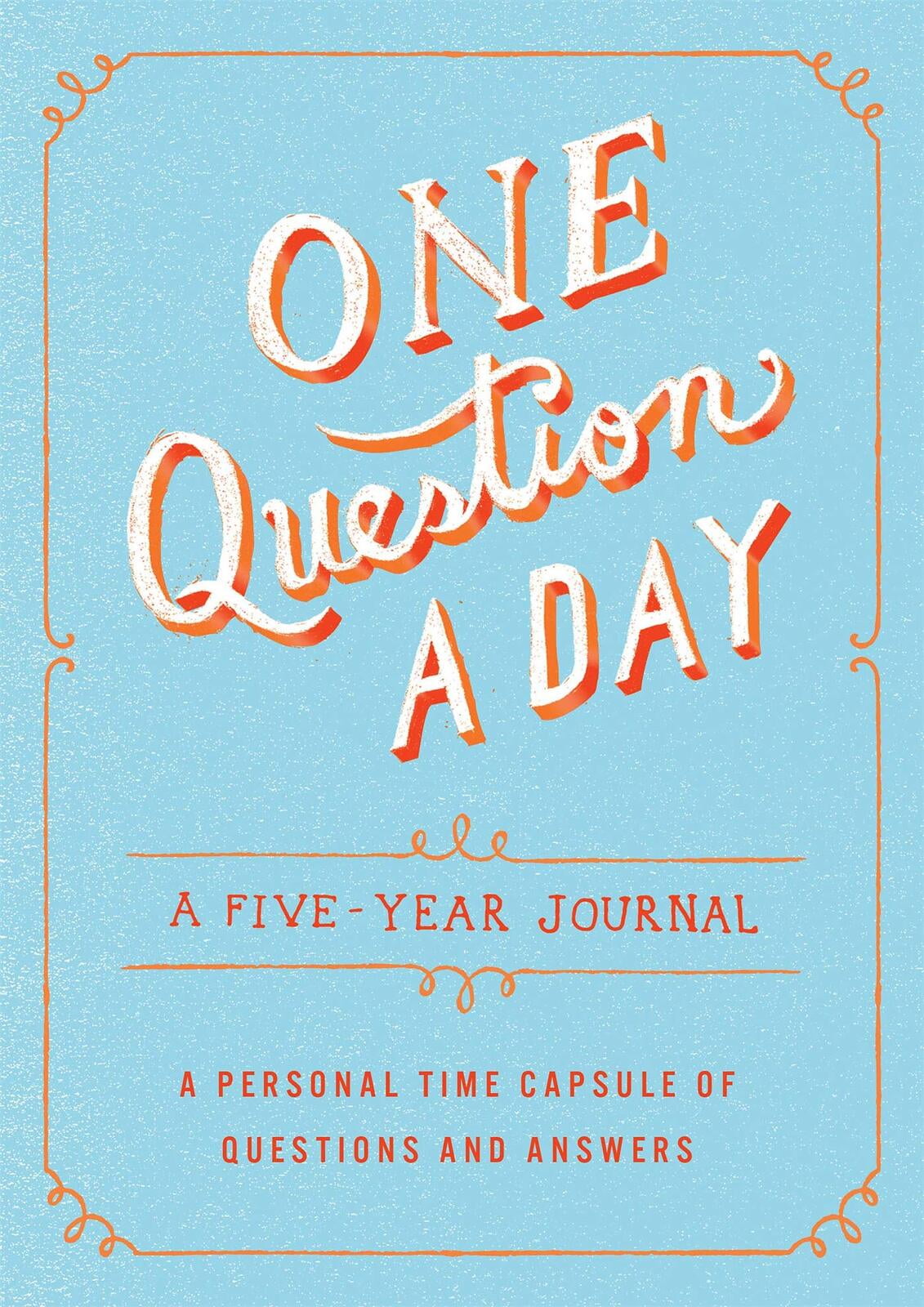 One Question A Day: A Five-Year Journal: A Personal Time Capsule of Questions and Answers

by Aimee Chase

Journaling is proven to help relieve stress as it often forces the writer to pour all their thoughts and worries onto the page, allowing them to let go of the stress and worry they might be holding within them. Unfortunately it isn't always the easiest practice for many to pick up, and it's even harder to maintain and keep consistent – especially for five whole years. Chase's journal takes solves a lot of those problems by taking the pressure off the person intending to write in it. Not does each day come with its own question – ranging from the profound to the silly – thus, forcing the writer to hone in on a prompt, but the simple task of answering a question is quick and easily manageable, especially for anyone who struggles to keep doing it. For a few brief minutes, writers are forced to step outside their own thoughts, and all the things that might be troubling them, and to focus on completely different. While distraction is not always the best way to cope, sometimes it's the only nudge that's needed to break a cycle you could be trapped in.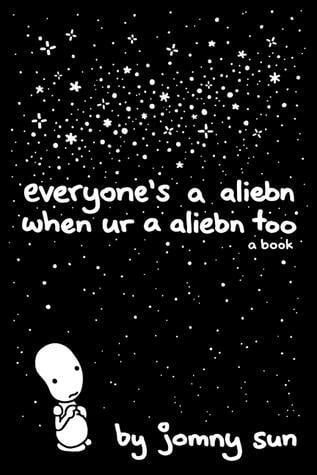 Everyone's a Aliebn When Ur a Aliebn Too

by Jomny Sun
Sun's book may not fall into the self-help genre per se, but it's guaranteed to put a smile on your face, even as it slowly cracks your heart in certain places. Sun writes and illustrates a tale of a lonely alien who comes to Earth and goes in search of the meaning of life, love, and happiness. With each encounter and adventure the alien (or "aliebn") has with another creature, it stumbles across another deeper truth, whether it's about, friendship, loss, acceptance or love. It even grapples with the ache of loneliness. With simple language and charming illustrations, Sun is able to reflect on the very nature of humanity and what it is all of us are searching for. It's not a cure by any means, and it's hardly even a guidebook. But for however many times you may read this tale, it'll be a gentle balm for whatever is ailing you.